To the Carol we knew.....The warm smile....and oh, that laugh.....You knew when she was having a good time. I can't remember being around her when she wasn't in a good mood.... Oh I am sure there were times when she was upset....but she hid it pretty well. She always had a kind word for us and we knew we were welcome in her home anytime. It was so apparent she was a devoted wife, mother and what an accomplished "Suzy homemaker." Non-stop, best described Carol, in my opinion. Don't ask her for something you don't really want, cause she is going to get it or make it for you. She is beaming with pride in this picture taken at her daughter Stephanie's wedding last year. She showed the same radiance when talking about her other "kids", Wendy and Eric Jr. Her love for husband Eric was apparent also and I know she looked up to him for all his accomplishments. A fine lady to us, never a show off, but you knew she ran the show. Her home, to me, should have been in "Better Homes and Gardens." I am sure, they just overlooked it.
This is the Carol we all remember - and we will never forget. She is no doubt redecorating a room in heaven....God better not get in her way.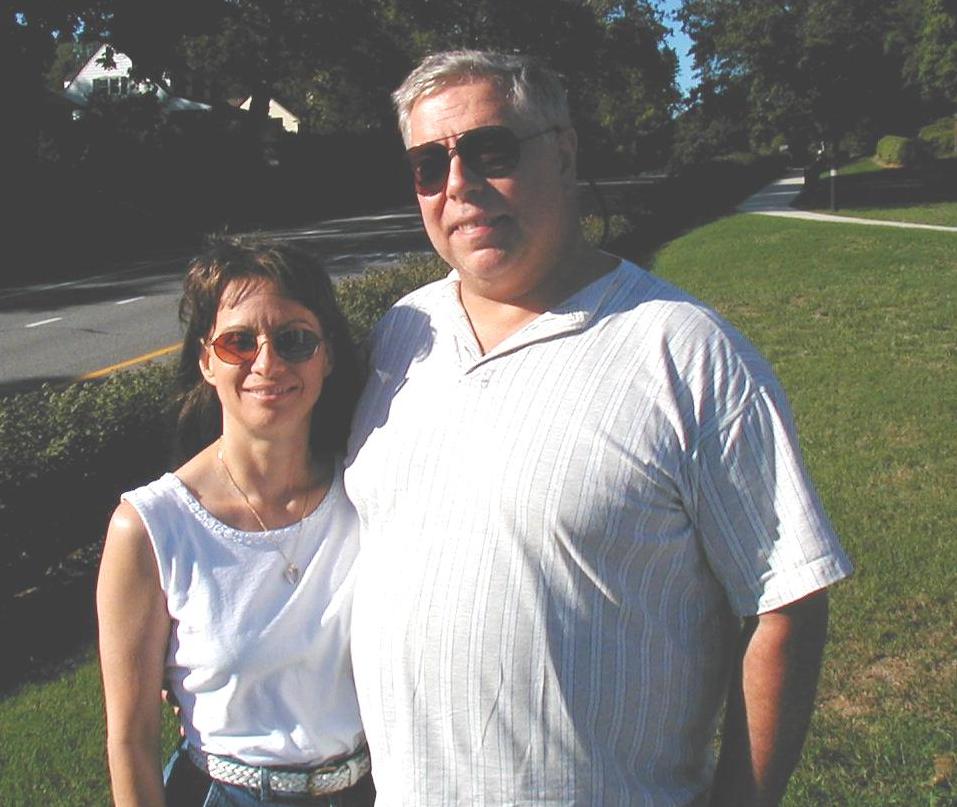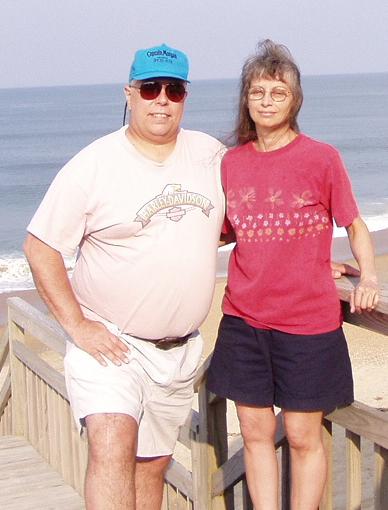 Eric and Carol 2002 2003
We Will Miss You, Carol - Vic and Judi Vreeland - Eric's Brother and Sister in Law, in Texas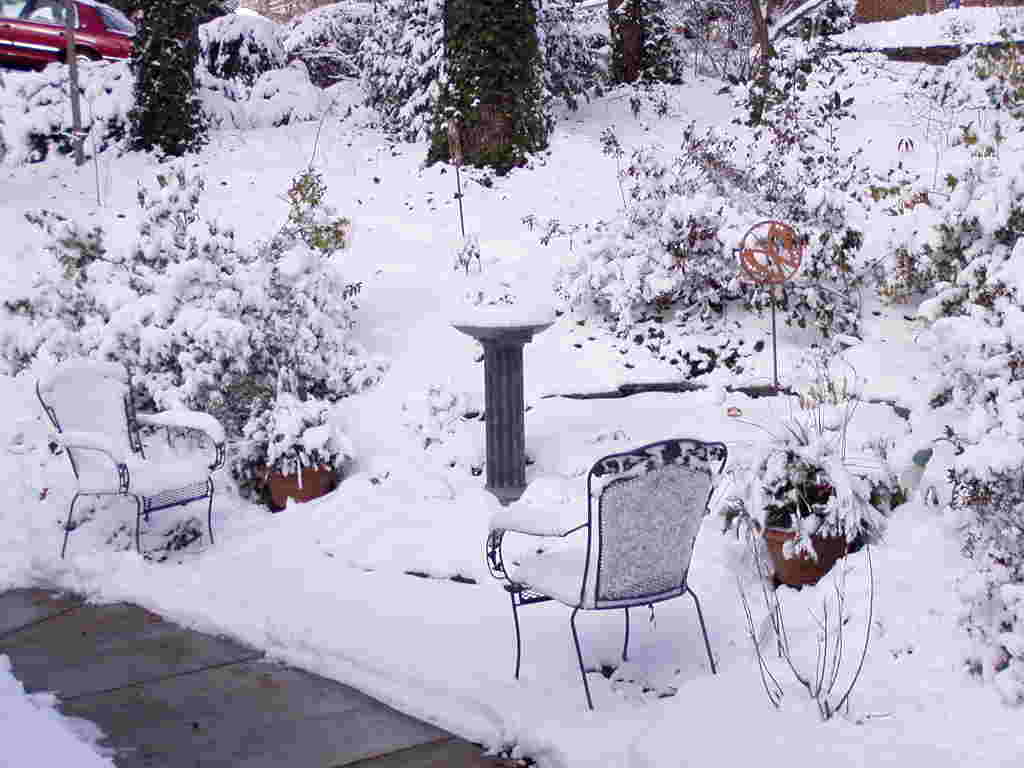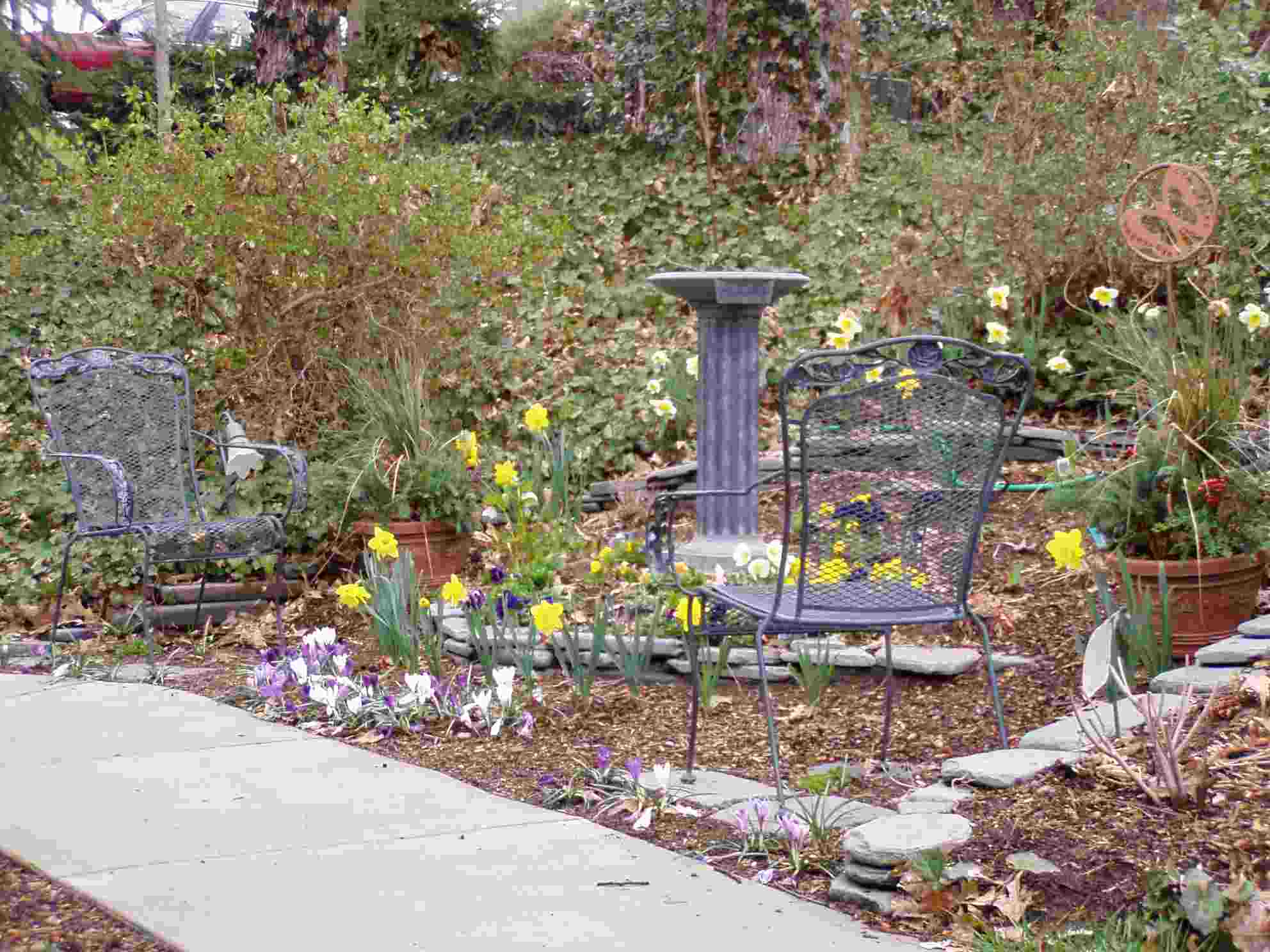 Carols Garden Dec 2003 and April 2004

I wanted you for life
you and me in the wind
I never thought there come a time
that our story would end
its hard to understand
but I guess i'll have to try
its not easy
to say goodbye .....

For all the joy we shared
all that time we had to spend
now if I had one wish
I'd want forever back again
to look into your eyes
and hold you when you cry
its not easy
to say goodbye......

I can remember all those great times we had
There were so many memories, some good some bad
yes and through it all
those memories will last
forever .....

Theres peace in where you are
may be all I need to know
and if I listen to my heart
i'll hear your laughter once more
and so I got to say
i'm just glad you came my way
its not easy to say
goodbye.....